Change Password
You can change your password from within QSToolbox
If you want to change your password, you can do so via the preferences link at the right hand side of the blue toolbar (highlighted).
Click on the "change password" link.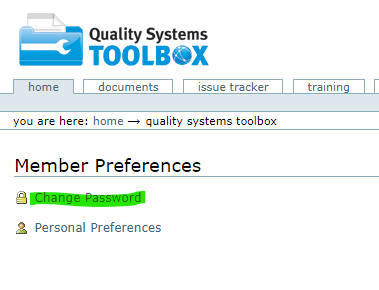 Enter in your current password and then enter your new password twice. Click on "change password" to make the change.