Delete a User
Users need the 'manager' role in order to be able to delete users.
First go to the Training tab.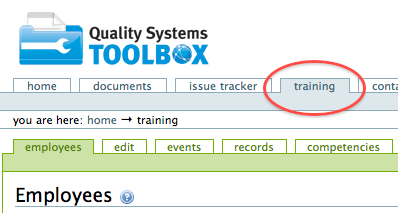 Select the employee with user you wish to delete.
Click on the login tab for that employee.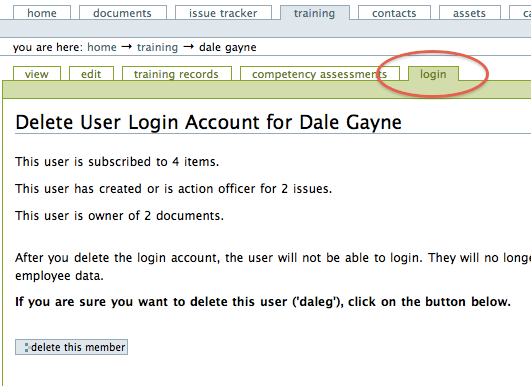 Click on the "delete user" button.
You can also delete users via the Manage users page.