Add a User
Users need the 'manager' role in order to be able to create users.
First go to the Training tab: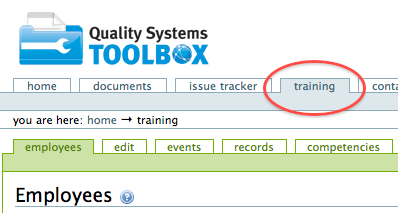 Create an employee or select an existing employee.
Click on the login tab for that employee: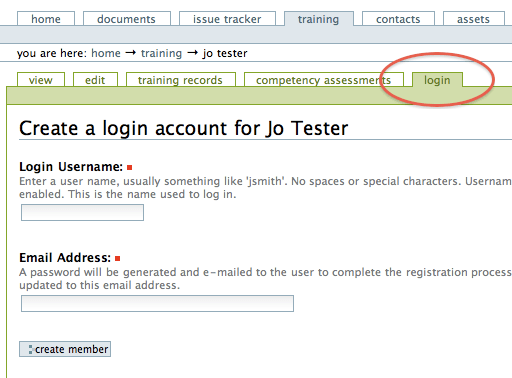 Fill in a username and email address for the user and click "create member".
An email will be sent to that address with a link to activate their account and to set their password. The link will expire after 7 days. The user should click the link and follow the instructions to activate their account: